Venture funding in the Silicon Fen
| John Davis
As Beauhurst's recent report on overseas investment into the UK revealed, funding from abroad surged to record level highs in 2017. The majority of this funding went to companies headquartered in London. After London, the next hotspot region for overseas funding was the East of England. We suspect the tech cluster surrounding Cambridge is becoming more visible on the global investment scene. However, there has been less research conducted into the so-called "Silicon Fen" with regards to the younger generation of startups and scaleups. We wanted to explore this tech ecosystem, identifying key trends, strengths and weaknesses.
Cambridge's reputation as a tech hub precedes that of London. According to the University of Cambridge's website, Trinity College started the city's embryonic tech scene in 1970 by founding the Cambridge Science Park. Since then numerous technology centres and accelerators have been set-up in the Silicon Fen, usually in collaboration with the university. A report by SQW revealed that in 2011, there were about 900 high-tech businesses in Cambridge, employing around 37,000 people – nearly a quarter of all jobs in the city.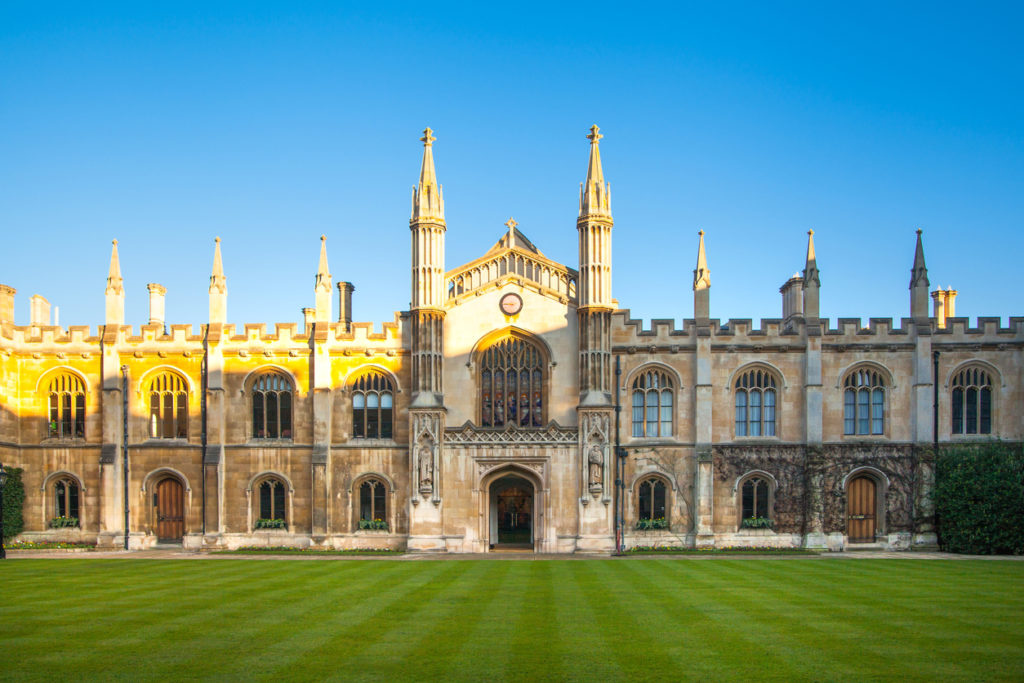 The first tech giant in the Silicon Fen was Acorn Computers, established in 1978. Their early computers were popular amongst domestic consumers in the 80s. Whilst the company was broken up in 1998, their subsidiary ARM Holdings is now one of the world's leading developers of semiconductors, which are used by, amongst others, Apple. In 2016, ARM was acquired by Japan's Softbank for £24b, in the UK's largest ever tech deal. 
For younger independent companies the figures are understandably smaller. In terms of announced VC and PE investment into independent Cambridgeshire tech companies, £1.58b has been invested since 2011. Funding plateaued somewhat after 2011, before jumping to £506.9m across 65 deals in 2016. 2017 saw a slight drop in funding.
equity investment into Cambridgeshire tech companies 2011 – 2017 (£ millions)*
In the first half of 2018, Cambridgeshire tech companies raised £215.7m across 29 announced deals, suggesting levels could return to those of 2016 by the end of this year. Once unannounced deals have been accounted for, the tech sector could well be on course for a significant growth in venture funding. 
Interestingly, in their 2011 report SQW noted that a lack of venture funding posed a threat to the Silicon Fen. Once the full stats for 2018 are gathered, It looks like this issue may have been resolved. For reference, in London £1.6b was raised over 530 deals in 2016 alone. Considering that London has a population of 8 million, vs Cambridge's 124,000, Cambridge outperforms the capital in terms of per capita funding by a considerable margin. 


Top 15 investors in Cambridgeshire tech companies, by deal numbers*
*Based on publicly reported deals
In the period from 2011, local funders played a vital role in supporting Silicon Fen businesses. Of the top 5 investors by number of participant deals, just one was headquartered outside of Cambridge – Touchstone Innovations (now part of IP Group), an investment firm which helps startups and spinouts commercialise their intellectual property. 
Silicon Fen Sector Breakdown
When we look at the focus of Silicon Fen companies, a clear discrepancy appears when compared with London. Cambridge is dominated by life science companies – 12.9% of equity-financed tech companies operate in drug development (a figure which is closer to 1% of equity-backed tech companies in London). Just 2% operate in the finance space, compared with 5% in London.
Another difference occurs when you compare the amount of high-growth tech companies dedicated to software in the two cities. In London, 12.7% of tech companies develop mobile apps, 12% operate SaaS platforms, and 11% operate internet platforms. For Cambridge the figures are 3%, 6% and 4% respectively.
So, London tech companies are focussed on software development, whilst a greater proportion of those in Cambridge focus on pharmaceuticals. Software is by nature a lot less R&D intensive than drug development, so potential returns can be realised a lot sooner. Pharmaceutical companies typically require a huge amount of funding to get to commercialisation. This requires a lot of patient capital, usually from a large institutional investor. Understandably, there is less of this capital available. 
Selected Silicon Fen success stories
No analysis of the Silicon Fen would be complete without mention of Darktrace, a cybersecurity startup which, according to the media, recently received a valuation of $1b+. Founded in 2013, this startup uses AI to help external organisations identify potential risks across most aspects of their digital infrastructure. This is important at a time when a great deal of companies are migrating their operations and data to the cloud.
CMR Surgical is also a leading figure in the city's tech scene, having recently raised $100m from a consortium that included investors from Spain, Switzerland and China. This company develops surgical arms, which can be operated by surgeons to improve precision operations during keyhole surgery. Filings on Companies House suggests the company has been valued at around £225m (pre-money).
Grapeshot, a Silicon Fen adtech company which was backed in numerous rounds by Cambridge-based IQ Capital, was acquired by American software giant Oracle earlier this year. This company, founded by Cambridge University alumni, developed an algorithm which sifted through online content to find the keywords most relevant to a company's desired marketing/advertising message. Business Insider believe the deal was worth $325m. 
Particularly relevant to today's political atmosphere, it seems Grapeshot's tech could help advertisers avoid advertising in content and publications they'd rather avoid, improving their brand safety.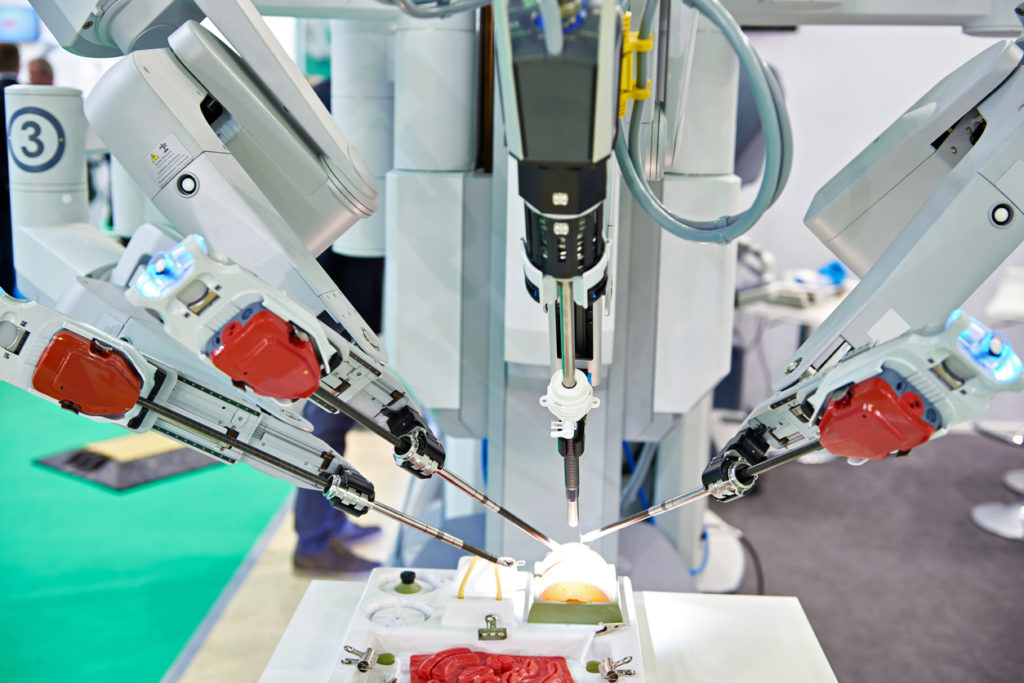 It's disappointing to see levels of equity finance for the Silicon Fen tech scene plateau from 2011 – 2015. That being said, 2016's jump in funding looks as though it could be indicative of a positive upward trend.
In their 2011 report, SQW note that high property prices posed a serious threat to Cambridge's tech scene, in terms of finding appropriate office space and drawing in new talent. This is clearly still an issue – house prices in Cambridge are just slightly lower than London. According to the 'The Case for Cambridge', which was put forward by the city's chamber of commerce and the university, growth is being stalled somewhat by insufficient transport connections and housing.
However, it is worth noting that per capita, Cambridge is home to a lot more high-growth tech companies (HGTC) than London. (See here for more details on how we define a high-growth company). There is one HGTC for every 568 people in Cambridge, whereas this figure is closer to 2250 in London. In this regard Cambridge outperforms even localised tech hubs such as Hackney, where there is one HGTC for every 574 people (based on latest estimates). 
So, considering its size the Silicon Fen is home to a remarkable and flourishing tech scene. However, if the city could become even more attractive to entrepreneurs and talent, any feasible policies advanced by the "Case for Cambridge" and SQW should be pursued.