Why copying Zoopla and Just-Eat isn't as simple as you think
| John Davis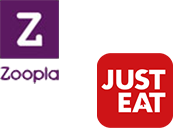 With low overheads and arguably next to no risk, setting up an aggregation platform seems to make total business sense. But is acting as the middle man really as easy as it looks? 
A fair few businesses 'aggregate' in the broadest sense of the definition, i.e. they compile content from many places and display it in one place. Popular platforms like JustEat.com and Zoopla each have a valuation over $1bn, and account for two of the UK's 17 unicorn companies. So what's to stop other companies doing the same?
Problem 1: Does your market even need aggregating?
Aggregator-type business models can only operate within a market that's mature enough and crowded enough to merit comparison. So things like currency, insurance and hotels all work very well. Skyscanner, an online travel comparison website, works well because of the fluctuating nature of its market –  which is nowhere more evident than in flight prices. 
But not all sectors are busy enough to support an aggregator. A site listing shoe shops in Southport may be an untapped niche…but you'd probably struggle to flesh out your listings and attract enough traffic!
Problem 2: And if it does, hasn't someone already made one?
Even if your chosen market is busy enough to need an aggregator, chances are, someone's already done it. We've seen several companies in this space complete deals in 2015, across an array of niches. 
For instance, Business Agent, an aggregator website for equity crowdfunding pitches and businesses for sale, secured a repeat investment from Angels Den in January this year – securing just under £69k investment in exchange for a 6.8% equity stake. And Camden-based Buzzmove operates a comparison website matching movers with removal companies and completed its second undisclosed deal in February, securing £400k in return for a 17.5% equity stake.
The saying 'there's an app for that' seems to apply for aggregation platforms too…
Problem 3: And what about actually filling your site with listings?
You could scrape the internet yourself. This gets you up and running quickly – you've got great coverage of the market from day one which will draw in your consumers. For price comparison sites, like MoneySupermarket, it's crucial to get the broadest coverage of the market possible so your consumers trust that they really are getting the lowest price around. 
But using this method, how do you force the businesses you list to give you a referral cut?
You could get the businesses to pay to list on your site. Some, like Just-Eat, compile things of a similar category (in this case takeaway outlets) – for these, convenience is the primary selling point. As long as you have a pretty good selection, your consumers won't mind if you don't cover every single takeaway available. 
This method will get you cash pretty early on, but how do you persuade enough businesses to sign up to get a critical mass of consumer visits? What's more, if big players in the industry choose to boycott the platform, your credibility might take a knock and you might struggle to command the market.
But, we hear you say, what's with all the negativity? And you'd have a point. The truth is that this industry is showing no signs of slowing. With bumper exits and new companies springing up all the time, there's clearly something exciting afoot. And whilst market saturation could be an issue, finding the right niche could well prove lucrative.