We help clients use our data beyond our platform
If it's custom, we can help
We produce data-driven research reports, all the way from data collection and analysis to report writing and design. Reports can be co-branded with Beauhurst acting as a trusted data provider and partner in the analysis or we can let your team take the limelight with our white-label options.
Request a structured data export on any segment of the UK's business ecosystem, from scaleups and SMEs to accelerators, funds, and key leaders or business angels. Beauhurst customers use this data to find potential investors, benchmark fundraising valuations or hire experienced executives.
Our consultants can build bespoke APIs and CRM integrations, in order to link Beauhurst data straight into your workflow and existing systems. Use the power of Beauhurst data in an environment you're familiar with to sell smarter and faster.
Public speaking
and talks
Treat your audience to a state of the market update on the most relevant high-growth geographies, sectors or funding stages for your event. Beauhurst's Research and Consultancy team are seasoned public speakers and are happy to share their expertise and the latest data at live and remote events.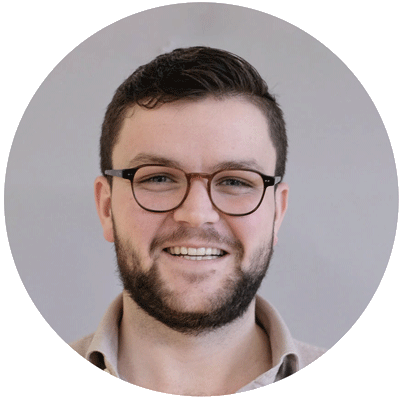 henry whorwood>
Henry leads Beauhurst's research and consultancy, and is an expert on equity finance and high-growth business. He has worked on briefs for clients including Barclays, Syndicate Room, Innovate UK, Smith & Williamson and the British Business Bank. Henry regularly gives presentations on finance and market trends at events around the country. Henry studied Classics at the University of Oxford.
Daniel robinson>
Daniel conducts data manipulation, visualisation and analysis as part of the Research and Consultancy team. He has a background in business analysis and commercial copywriting in Australia and the United Kingdom. He previously worked at The Sunday Times Fast Track, Oxford University Press, and advertising network MullenLowe Group.


Life Sciences: What's Next? Working with Savills, we've looked at the companies merging new technologies with research developments in UK life sciences. Inside this free
Future Insights: The Future Living Report 2021In the second of three collaborative reports with Huckletree, we explore the UK's innovative Future Living industry. In this
Want to talk about a project?